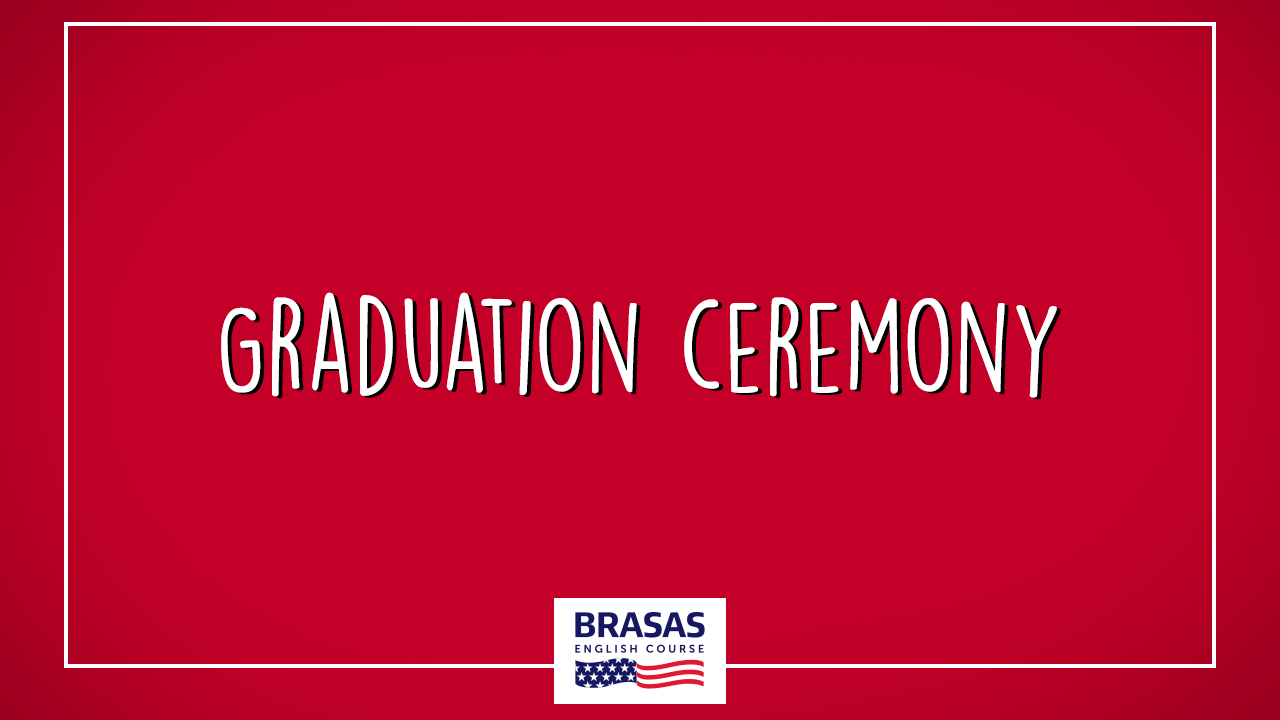 Do you know that feeling you get when you're listening to a song on the radio and, for the first time, you understand the lyrics? Or when you're watching a movie and you don't need the subtitles anymore? Better yet! That moment when you're watching Netflix and hear a character repeat that weird idiom you learned in the classroom and thought no one ever used?
Do you remember how proud you felt the first time you typed an e-mail in English by yourself? Or when you read your first American novel in the native language? How nervous you got on your first trip abroad and then when you got there, you communicated perfectly?
Do you remember when you were so far away from it all and thought about giving up, but your teachers, directors and friends insisted that you do it anyway?
This is what we love to celebrate, every December: the very beginning, the journey, the finish line, putting together Kids 2, Juniors 4 and Book 10 classes!
The BRASAS team would like to invite students who are graduating this year and their families to take part in this amazing celebration. Check out last year's graduation ceremony and get excited, because your turn is coming